NOT ONLY ARE YOU SAVING THE PLANET you are DOING THE RIGHT THING FOR GENERATIONS TO COME
You're saving natural resources like trees and fresh water which are used to make packaging;
There's less air pollution from the production of packaging, recycled materials take much less time and effort to re-use than making brand new ones;
Recycling creates jobs, particularly in our local communities where local MRFs employ local workers;
You're sending less rubbish to landfill which means there's less chance that one day our beautiful community will look like a giant, waste dump!
IN 2013, NSW PRODUCED 3.47 MILLION TONNES OF DOMESTIC WASTE. 46.5% OF THAT WAS RECYCLING
OF THE ALL THE WASTE GOING TO LANDFILL, 421,574 TONNES OF IT WAS ACTUALLY RECYCLABLE, BUT ONLY 52% WAS RECOVERED
Did you know:
Recycling one plastic drink bottle will power a computer for 25 minutes
Recycling one kilogram of cardboard can stop the creation of one kilogram of greenhouse gases
Manufacturing cardboard products from recycled material, rather than virgin fibre, saves trees, reduces water (up to 99% less) and energy use (up to 50% less) and minimises chemical wastes by up to 90%
Manufacturing paper and cardboard products from recycled material not only conserves trees, it also uses up to 50% less energy and 90% less water than making them from raw materials
For every 100 reams of recycled office paper that is printed doubled sided, the savings are estimated at two trees
Although Australians use over 1 billion cartons each year, only about 1 in 5 are recycled despite recycling options being widely available
Australia has a high rate of aluminium can recycling - almost two out of every three
Well over half of Australians (54%) think that aerosols cannot be placed in their home recycling bin
40% of used steel cans (including steel aerosol cans) were recycled, while around 49% of aluminium aerosol cans were recycled. This means that well over half of the aerosol cans used in Australia are going to landfill
Both steel and aluminium are made from non-renewable resources so recycling cans means these resources, as well as other resources like water, can be used for more important purposes. Both aluminium and steel can be infinitely recycled without degrading in quality
47% of Australia's household waste is made up of organic waste like food scraps and garden cuttings. That's a huge amount of waste to add to landfill so if you have a bin for garden cuttings or your council runs an organic waste collection service make sure you utilise it. Better still, invest in a compost bin, bokashi bin or worm farm to make good use of your organic waste and keep it out of landfill.
Can you believe it takes this long to decompose!
SOME OF THE MOST BASIC ITEMS THAT CAN BE RECYCLED may never decompose if they are sent TO LANDFILL.
Have a look at some of these items and think about whether you've thrown them in the wrong bin before. It's so easy not to, make sure that on Recycle Night you Recycle Right!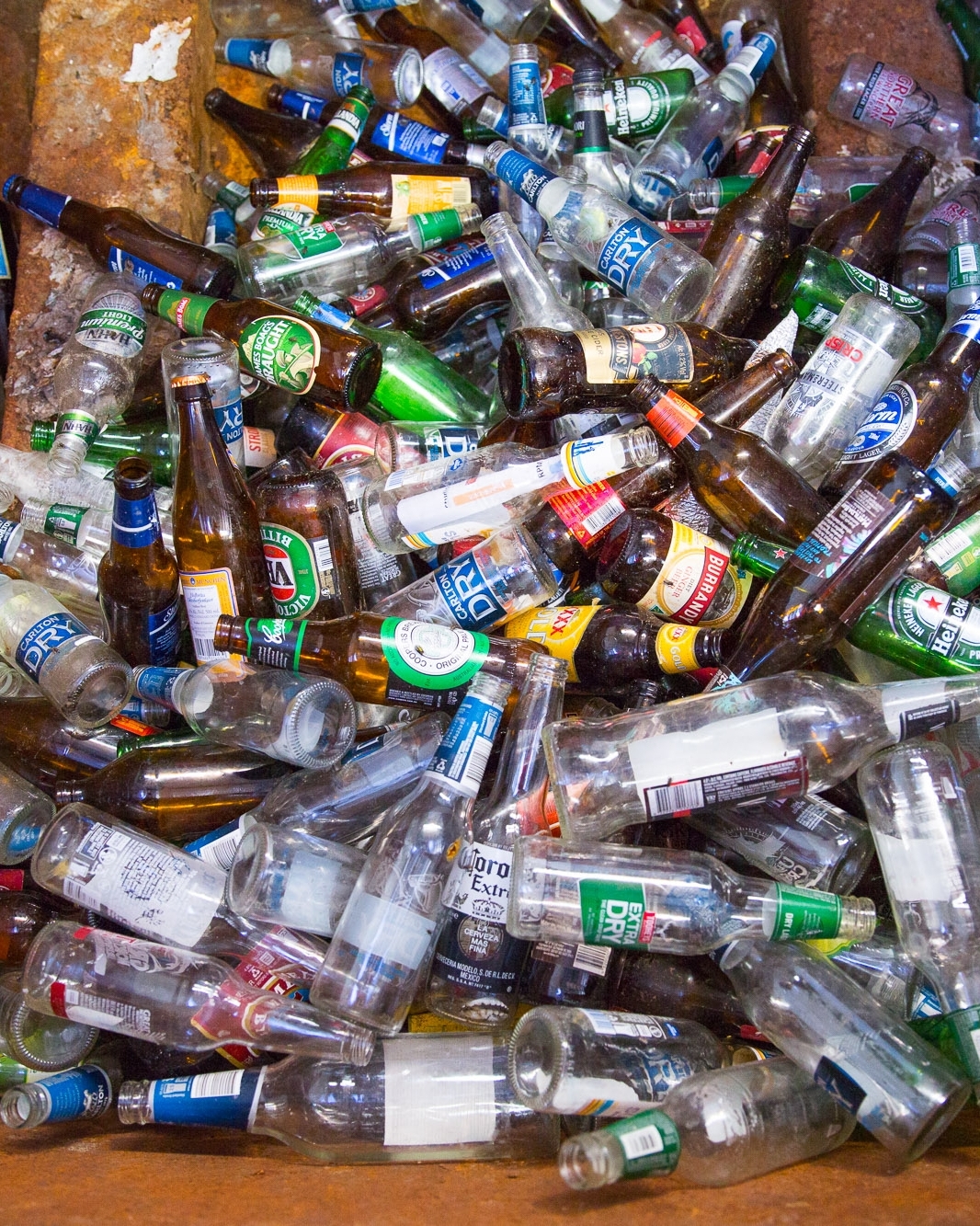 Glass Bottles & Jars: Never
Glass bottles and Jars NEVER break down. But they can be recycled in so many ways. Sending a glass jar to landfill instead of putting it in the recycle bin is literally the same as dropping it on the ground and knowing it will be there forever.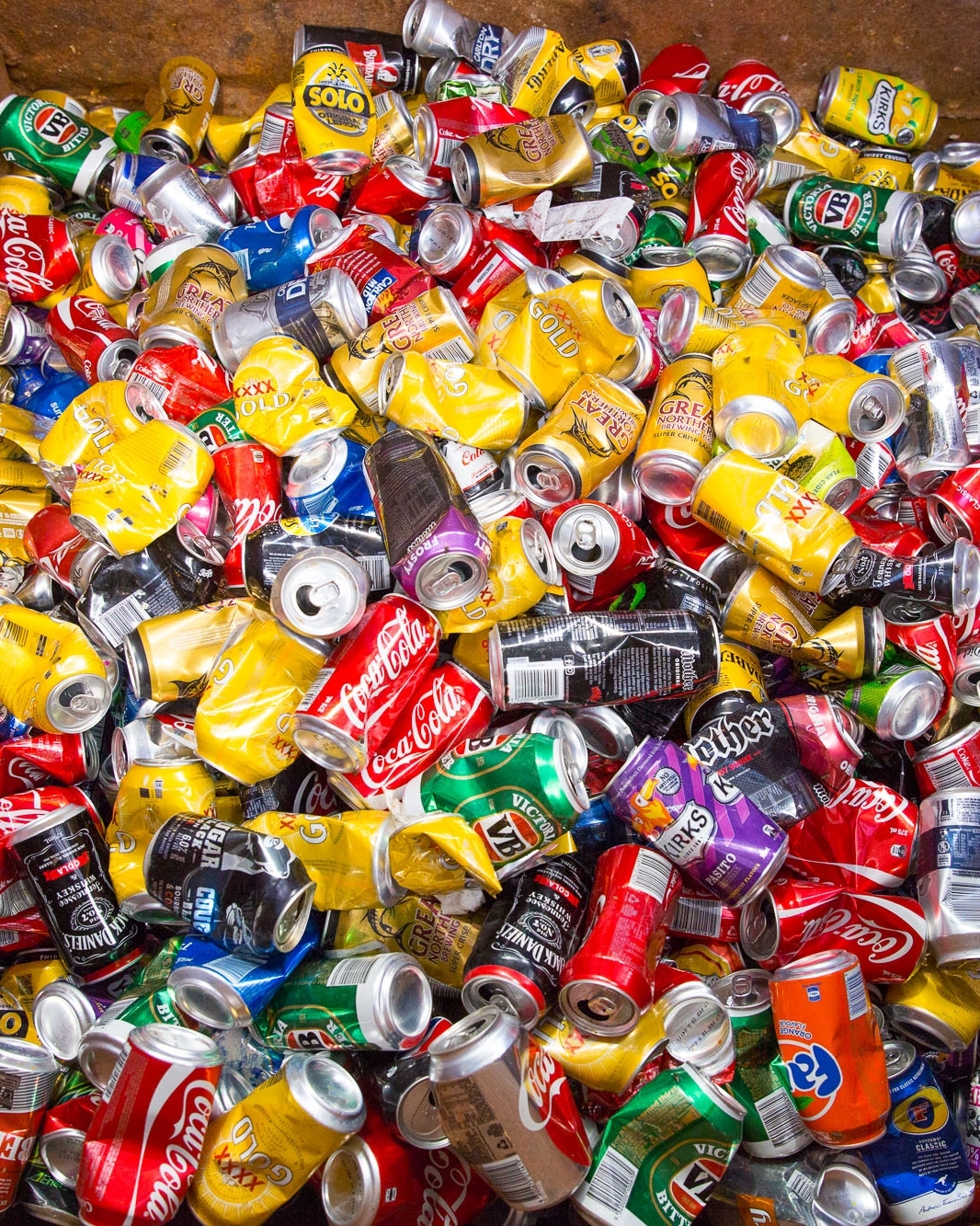 Beer/Soft Drink CanS: 200-500 Years
A soft drink can takes somewhere between 200-500 years to decompose! That is a long time for a very small piece of aluminium. Recycling just one can not only saves hundreds of years of biodegrading, it also saves enough energy to power a TV for three hours
Paper is the most wonderful thing ever in terms of recycling. It can be easily transformed into new paper or other items such as egg containers, tissue paper or paper towel. If everyone recycled their paper it would mean 40% of the current landfill would DISAPPEAR. That's right, 40% of rubbish going to landfill right now is perfectly recyclable paper!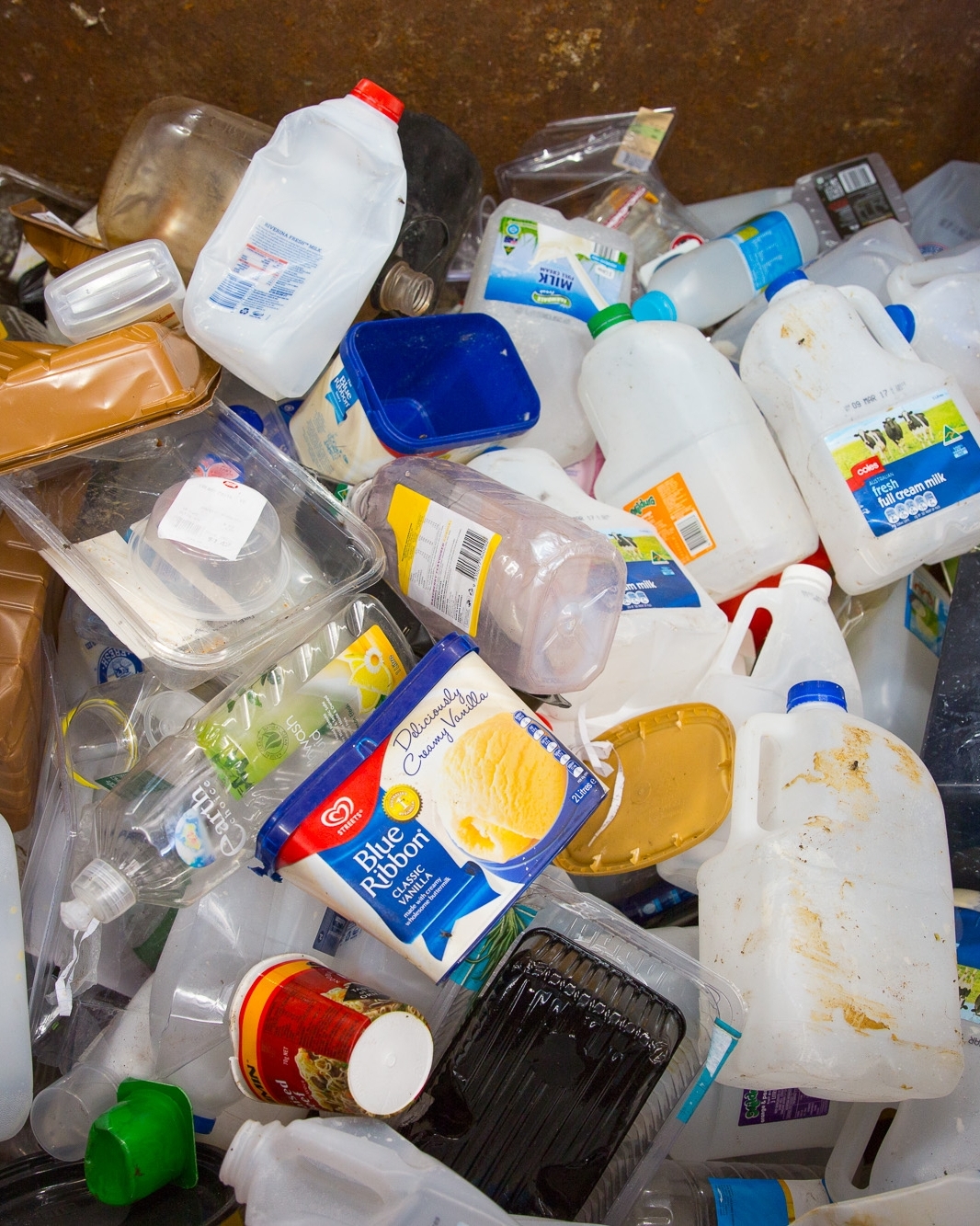 Milk/Juice Bottles: 5 Years
All milk or juice bottles can go in the recycle bin. Lids are a particularly difficult one. They can DEFINITELY be put in the recycle bin, it is just a matter of whether they should be on or off the bottle. For Kurrajong Recyclers leave them on, Elouera and Valmar take them off!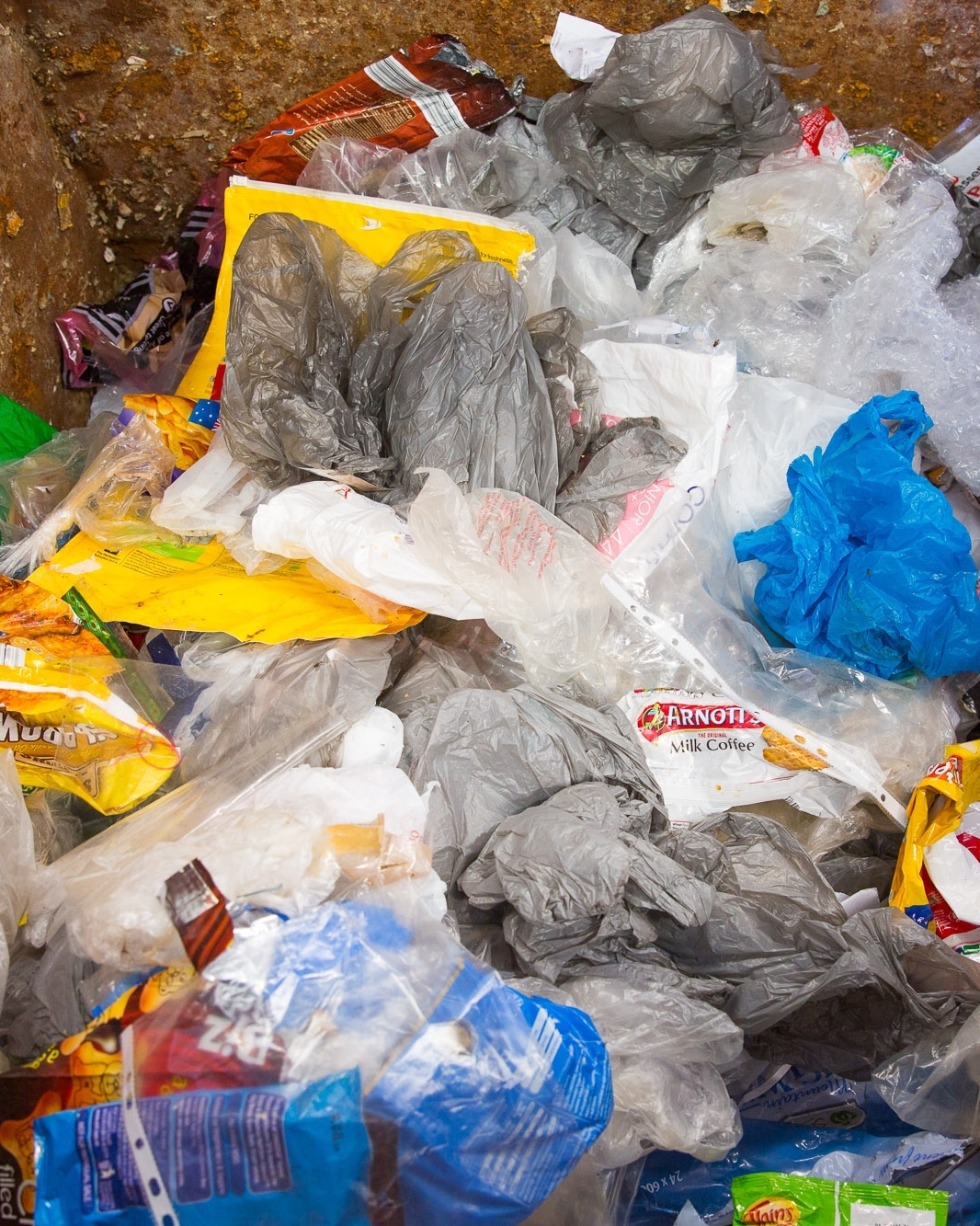 Plastic Bags: 10-20 Years
Unfortunately they are not recyclable. However the easy solution is to always carry a reusable bag with you. Alternatively, all Woolworths and Coles supermarkets have a place where you can give back your plastic bags!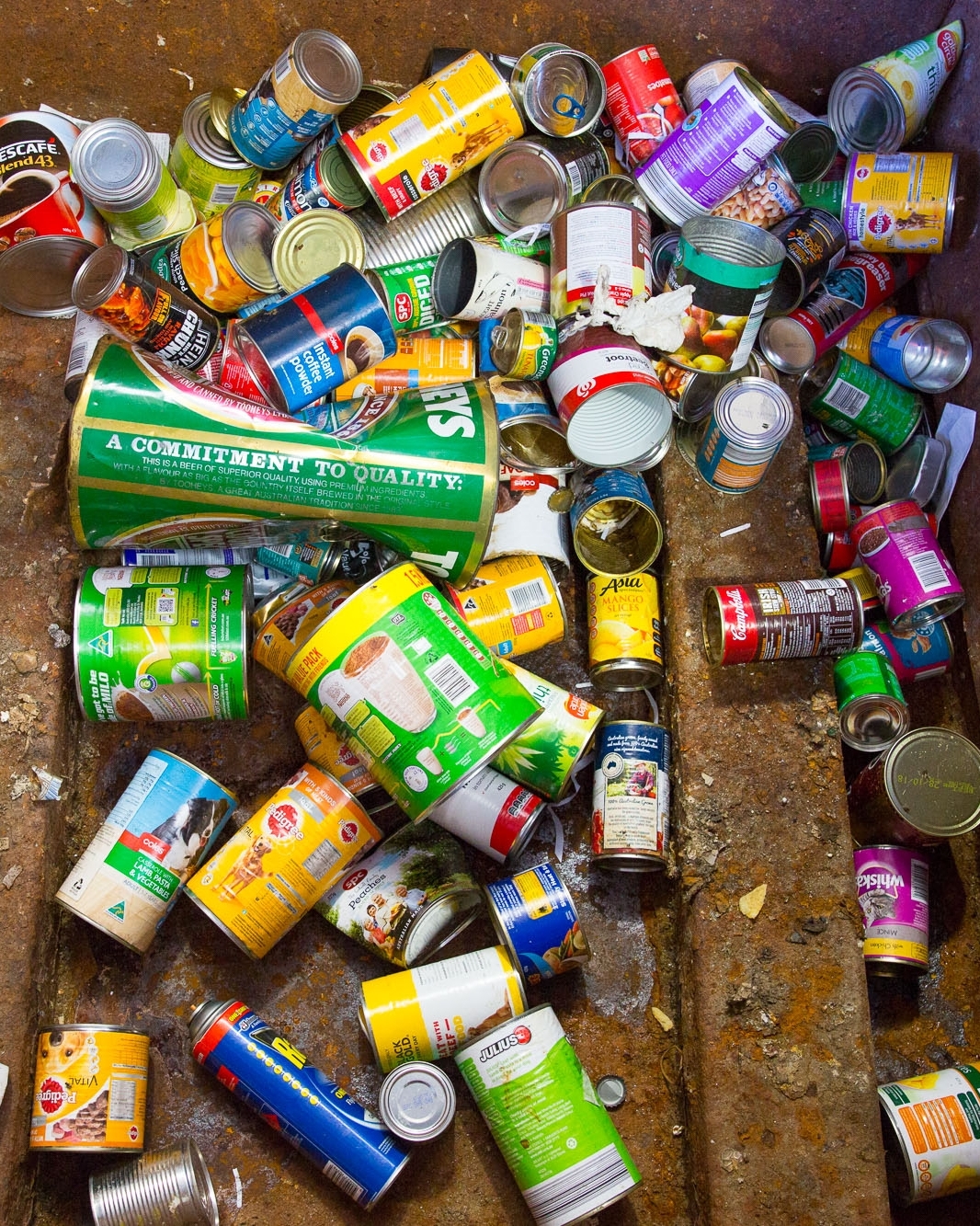 Again, tin cans are easily recycled. We're talking all your tinned fruit and veg, baked beans and tinned spaghetti, every time you throw them in the wrong bin it's taking a century to break down! Just rinse them out and pop them in the recycle bin.
Cigarette Butts (10-12 Years), Disposable Nappies (75 Years) and Styrofoam (Never!)